Digital marketing is at the forefront in the B2B spectrum, despite the fact that print, collaterals and events still carry a lot of weight in certain industries such as finance and pharma. According to a report by Forrester, as of 2016, the average firm is expected to shell out 30% of their marketing budget to online activities.
In this time and age, allocating a budget for such activities by B2B enterprises is a must. "The more money you pump in, the better results you yield" is the preconceived notion, and since there are many directions to go with marketing tactics, it is easy for a business to lose focus.
What's even worse is B2B companies can't afford to appear directionless thanks to the cut-throat competition in the market. Therefore, there is a need to optimize marketing budgets in such a manner that the activities ensure a higher ROI and faster organizational growth.
1. Focus on what works best
Set up goals in Google Analytics to measure the quantity of leads or sales. Compare sources such as organic traffic, social media and paid campaigns to see which one fared better. Then apply the Pareto Principle, which is also known as the 80/20 rule.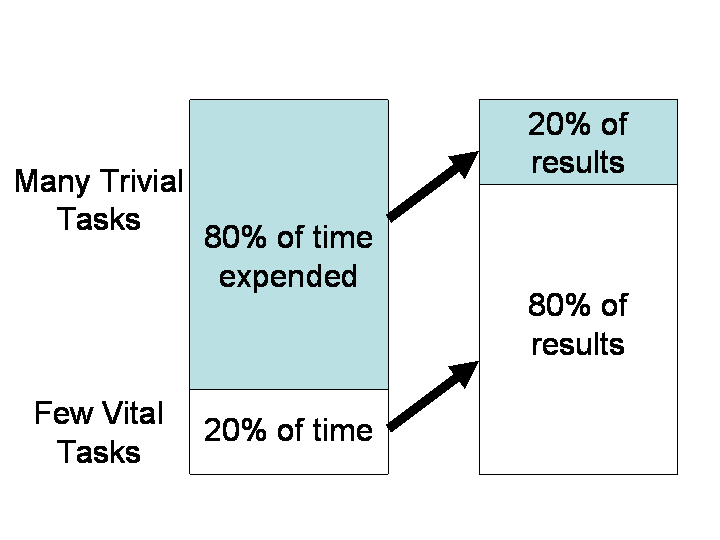 Identify the top 20% of the traffic source that generate 80% of good results or in this case – leads. This way you can streamline the budget as per the target source.
2. Control your budget and targeting
There are so many platforms on which B2B companies can market their products. However, not all of them will work in their favour. Therefore, it is important to focus on the ones where there is more control in terms of cost and targeting.
As a marketer, you need to understand that not all marketing solutions will allow full control on how much is spent and what is targeted. Start with Facebook advertising, if you must, to see how much traction and eventual sales you get, and then move on to giants such as Google and Bing.
3. Adopt account-based marketing (ABM)
ABM involves intentional go-to market activities that target a specific account and B2B marketers are increasingly opting for this particular method. This is because by grouping target buyers to specific accounts, it is easier to not only handle them but also to implement marketing automation.
Two major areas in the ABM stack that matter the most to marketers are as follows:
a. Predictive analytics
With the help of this, the sales team can get a better understanding of the prospective market and help them create the right account-based strategies that can shorten the sales cycle for a business. Thanks to predictive analytics, the team can profile their prospects with the right data points.
Also read: Why predictive modelling is important for modern day digital marketers
b. Targeted advertising
With targeted advertising, B2B companies can run adverts across the internet for different target accounts. LinkedIn is perhaps the ultimate targeted B2B advertising resource as far as ABM is concerned.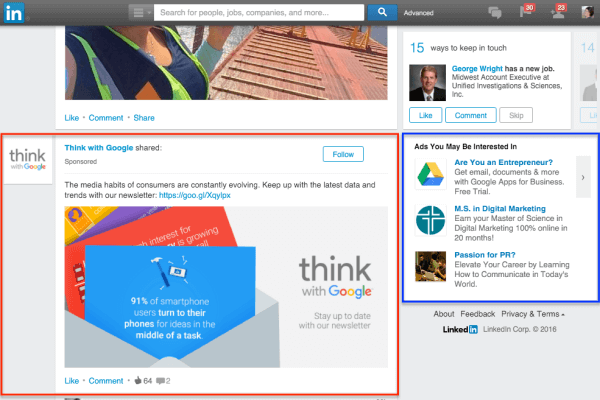 Also read: 6 key steps to identifying your target audience
4. Maintain consistency across all digital channels
With so many platforms mushrooming, buyers have developed an aversion to fragmented engagement. According to a report by Aberdeen Group, companies with the strongest omni-channel customer engagement strategies retain an average of 89% of their customers, as compared to 33% for companies with weak plans.
This means that whatever message is ensued by the B2B company, it should be same across all platforms. That also includes accounts which have never been used for paid campaigns such as Instagram, Pinterest and Twitter.
There should be consistency as far as brand or messaging goes. If there is even the slightest discrepancy, then money and time will go waste. So make sure the messaging is leveraged against all channels.
5. Cross channel remarketing
So you targeted a specific set of prospects on a particular platform but they didn't convert. But that doesn't mean you stop right there. You can retarget them on another platform, if you must. That's cross channel remarketing for you.
For instance, potential buyers who clicked on your Google ad but didn't convert are targeted again on Twitter or Facebook via same or different ads. This is just to boost the effectiveness of advertising campaigns and increase brand visibility.
Why Wigzo?
Wigzo's machine learning technology tracks user behaviour across various digital channels and builds global profiles based on the understanding of the content they are engaging with. The tool analyzes data to the granular level for each user – which also involves his or her activities across multiple devices.
This enables marketers to create individual user profiles using complex data to create highly personalized campaigns.
The data collated by the technology is used by marketers to send the right message at the right time, on the right device with a personalised notification to increase engagement for particular segments of their target audience.
Apart from helping marketers create optimized campaigns, Wigzo also predicts the dormant users and users who will stick with your product in the future. This helps strategise better for future campaigns and set aside budgets for channels that are guaranteed to give results.
All this ultimately helps the marketers in optimizing their budgets so that better ROIs can be achieved.