According to Smart Insights, desktop usage still accounts for 42% of the total internet time, with desktop computer or laptop being the most popular device used to surf online. That's a huge number given how many people are now depended on their smartphones, tablets and now smartwatches to carry out their online activities – whether it is spending hours on social media, making a call or shopping online!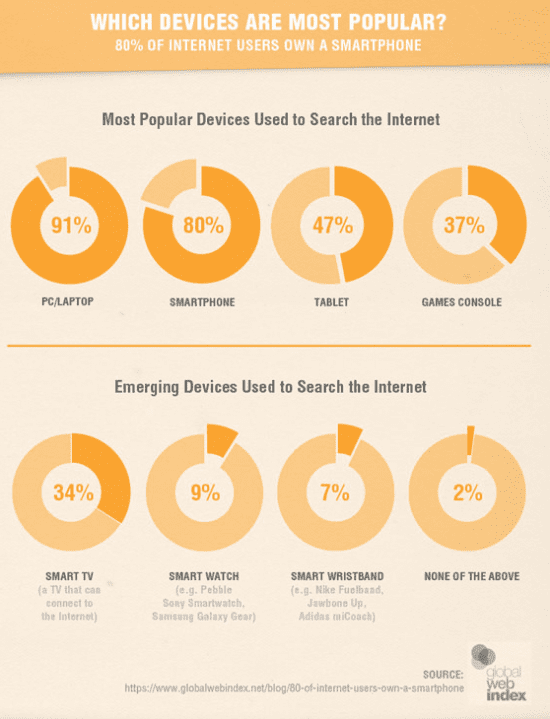 Similar is the story of push notifications which were originally used in Blackberry devices to notify users that they had new emails. As you can clearly see, push notifications have clearly gone beyond that and evolved into a smart marketing tactic.
eCommerce companies rely heavily on them in a bid to capture the attention of their audience across multiple digital channels. Browser push notifications, specifically, are delivered to the target audience at any point, assuming they have to receive them from the eCommerce website.
It doesn't matter if the tab is open, website is closed or browser is shut – the person will receive a notification! Whether or not he or she chooses to view it depends on the person but despite being a strictly permission-based communication channel, browser push notifications have found importance and are specifically implemented on a large scale in the eCommerce arena.
One of the biggest advantages of browser push notifications is, unlike other communication channels such as email and social media, the notification appears right in front of the user, on the screen, in real-time and prompts an immediate response from him or her.
Moving on, here are some creative ways of using this feature to fetch more conversions:
1. Shopping carts abandoned no more
If they visit the website, it means they are clearly interested in the products up for grabs. But since they have left the products in the cart and probably forgotten about them, it's best to remind them. So make sure you ask them if they even want to be notified of similar deals or offers when they are browsing through your website for the first time.

Browser push notifications by Wigzo allow marketers to create personalized re-targeting campaigns to bring back their customers to complete the purchase. These notifications could be used to create a sense of urgency  during times when the product is out of stock, or there is a new 'buy 1, get 1 free' offer, etc. to make them come back and complete the purchase process at the earliest.
2. Price alerts that can't be missed
Frankly speaking, no one has the time to visit an eCommerce website everyday and check the ongoing deals. Yes – email newsletters are a powerful tactic to inform the customers but they don't always initiate a quick response. Browser push notifications, on the other hand, notify them of price drops instantly!
So if the brand is having a massive sale or is running a limited-period offer, such notifications can literally give them the "push" required for them to sit up and take notice of your eCommerce offerings!
Read more: Holiday Season Marketing – How To Use Browser Push Notifications To Get More Sales
3. Upsell and cross sell
When the seller encourages the customer to spend more than he or she had originally planned to, that type of sale is called an "upsell". It also goes by terms such as "add-on sales" and "bundle sales".
Similarly, cross sell products should be at least 60% cheaper than the product added to the cart. If the website offers customers the complete package – for example, camera and batteries at a lower price – they will not think twice before making the purchase.
In order to drive conversions through these two sales tactics, it is important to segment the customers into groups on the basis of their behaviour and purchase history with the brand. Only then will it be possible to send targeted recommendations to catch their attention.
If done in the right fashion and in appropriate quantity, browser push notifications can earn the brand loyal customers for a lifetime!
Make browser push super easy with Wigzo
We don't mean to brag but Wigzo can help to drive conversions using segmentation-based, trigger-based and personalized browser push across web and mobile. This means this tool has got the brands covered from all aspects.
Personalized notifications lead to at least 25% in click-throughs as compared to generic notifications – and Wigzo not only believes in this but also makes sure that the messaging provided by you is super personalized for maximum conversions.
Using Wigzo personalised, segmented & trigger-based notifications, the brands will be able to convert 33% of people abandoning their carts, and also retain 26% more users using segmentation & behavioural notifications.